While exploring the changing shapes and colors with the light and shadow play, children began to draw and trace on the paper taped to the wall. Students traced letter shadows and allowed freedom to their writing and drawing on such a vast canvas.
. Students honored Shel Silverstien by including The Missing Piece and The Giving Tree.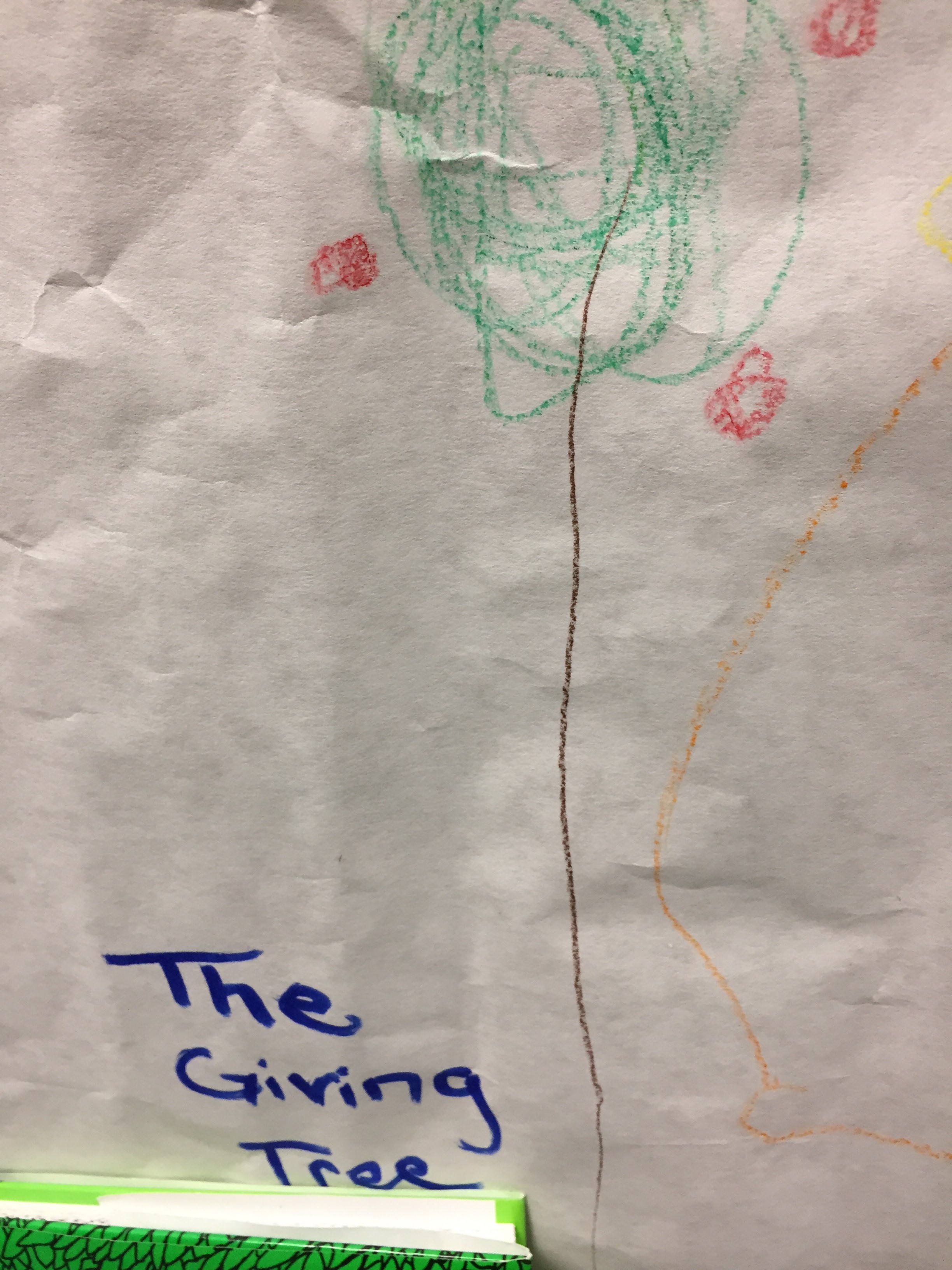 . Rudecakes and Stick and Stone and Pine cone were all invited to the party too!!
Children often invite these characters to our activities throughout the day - interpreting instruments and numbers to represent these characters, especially Stick and Stone.